Spending Time With Friends And Family
"Where you have a vulnerability sort of situation, you've got to be quite careful"
Many of the people we spoke to talked about the need to do social activities together. Spending time with others is one of the most fundamental of our needs. People spoke very positively about opportunities to meet new people and make friends. For those not living with family, weekends were often the time to catch up with parents, siblings and wider family members.
Socialising was very important for most people – going out, meeting up, going to the cinema, eating at restaurants. But some people said that it was expensive for them to do this. Not having enough money was an issue for many.
Some also had spouses or boyfriends or girlfriends though some of the people in a relationship only saw their girlfriend or boyfriend once or twice a week, in some cases only accompanied by a family member or support worker.
For those without family or the ability to meet up independently with friends, weekends were often spent stuck at home.
Most people's friends were other people with learning disabilities. People often got to know others where they lived (e.g. in supported accommodation) and also at self-advocacy groups. Many people spoke about making and meeting friends through learning disability friendship groups (e.g. Friendly Meet Ups and Friendship and dating club).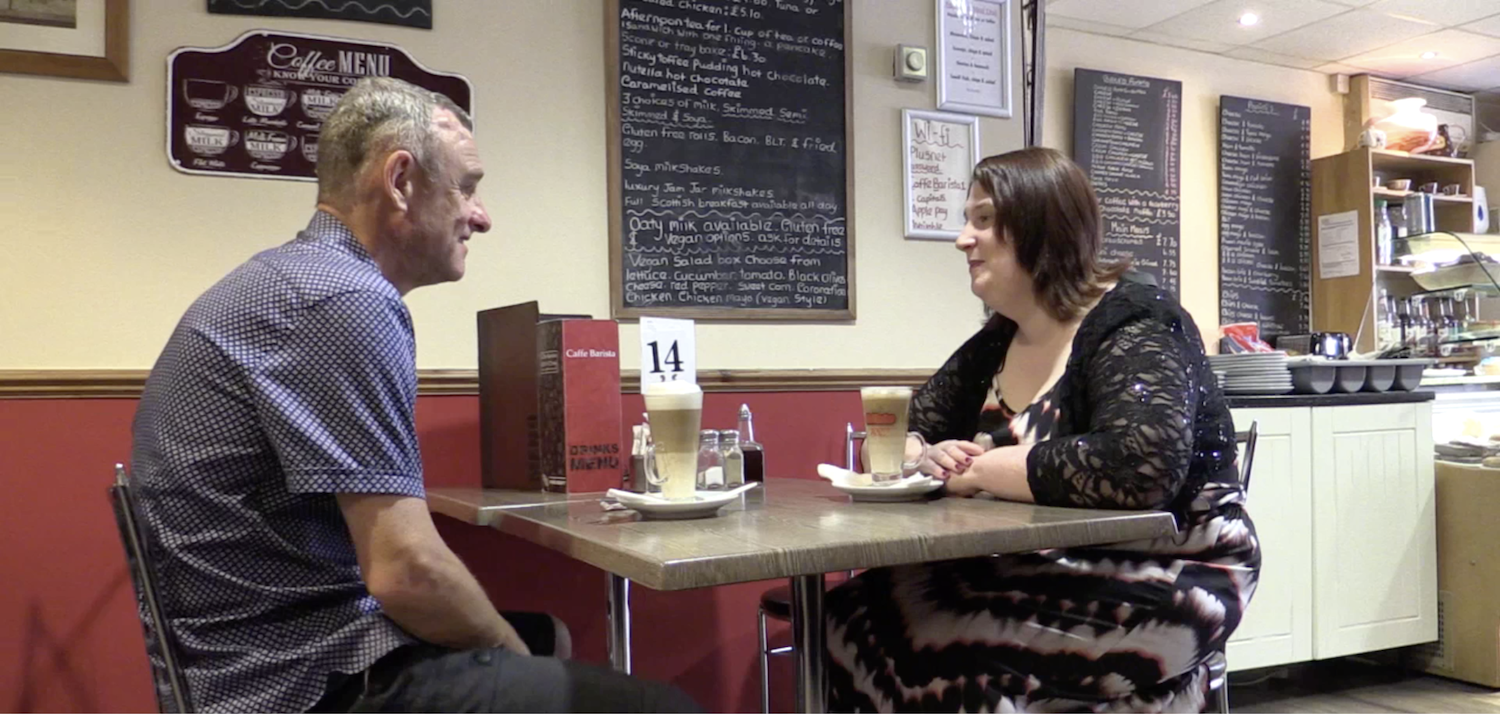 People who took part in group activities in community settings talked about being less shy, more outgoing, more communicative and generally more confident. Some were also able to arrange their own nights out because of this experience:
"On Saturday we do our own thing, and the Friendship Meet Ups members meet up on their own on Saturday nights. We go to the Pavillion bar about once a month. Last Saturday there was about six, seven of us… we arranged it. Yvonne came on that." (David)
These changes show how important these groups are, particularly given there are less day centres available.
A manager of one learning disability neighbourhood organisation, 'Good Neighbours', said that he tried to keep the numbers of people in a network small (between 5-6 people) because they had better chance of mixing in with the community.
Some people also talked about meeting non-disabled friends through college, volunteering and at church groups or sports clubs. One man spoke of his close friendship with an elderly neighbour, and another spoke of regularly going to the cinema with his old friend who he used to work with. Others talked about the friends of their brothers and sisters who would still say hello to them. In Scotland, some spoke about having a citizen advocate, a regular member of the community which looked out for them. We also heard of friendships formed through buddying or mentoring schemes.
What learning is involved?
Meeting and spending time with new people was an area where people with learning disabilities spoke of needing to build up their skills and confidence. They also needed to learn practical skills to be able to keep up contact with the people they were friendly with. This included becoming competent with independent travel and using a social network like Facebook. People were often supported to attend organised events like nightclub or theatre trips but they also had to learn how to make things happen like arranging to go for a coffee together. One person had learned how to drop in on an elderly neighbour and enjoy simply hanging out together.
What more can be done?
Local authorities could recognise the need for commissioning peer-friendship groups in their area. These are one of the most valuable ways that people can gain more independence.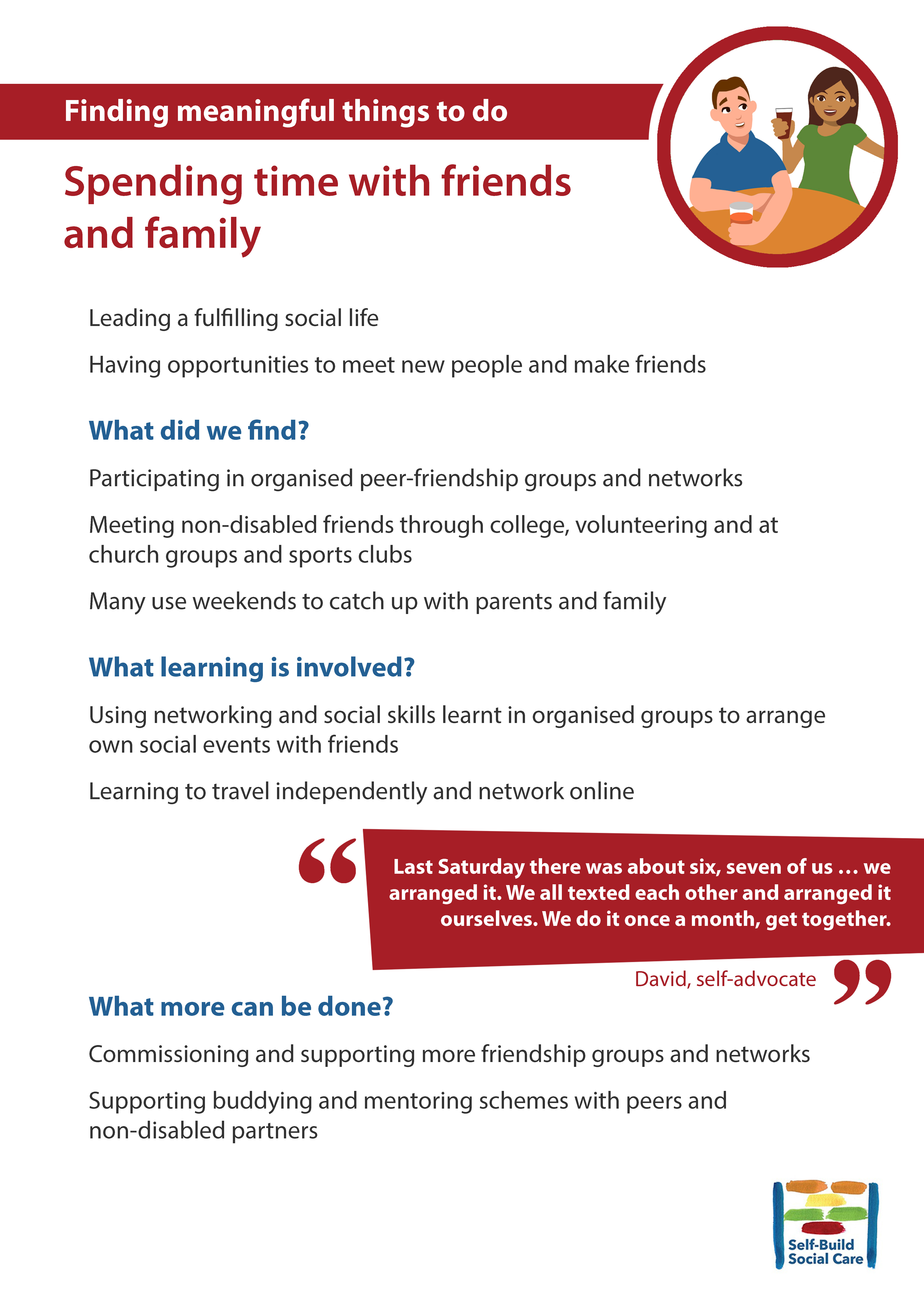 Spending time with friends and family